Monte Carlo Self Storage: A unique storage solution in the heart of the Principality
For the first time in Monaco, Monte-Carlo Self Storage provides a storage solution for both individuals and professionals. This unique Self-Storage facility will meet all of the demands of Monegasques and inhabitants who are relocating, renovating, or staying abroad for an extended period. Monte-Carlo Self Storage is also an ideal solution to solve all of your storage needs, including archives, papers, tools, professional equipment, and inventory... Monte-Carlo Self Storage, located at the exit of the Albert II tunnel, boulevard Charles III, in the heart of the Principality, has over 1000m2 of space distributed in boxes of various sizes that are accessible 24/24 and 7/7.
The storage space has been constructed to ensure the highest level of security for the goods stored inside, and access to the site is restricted to those who have been given a personalized badge. A video surveillance system connected to an alarm has been installed, same as a particularly sophisticated fire prevention system. Warehouse customers have the one and only key to their storage box, which is therefore completely private.
Monte-Carlo Self Storage has chosen to give maximum flexibility in its rental contracts, which can be spread over one month or several years, without obligation, and can be canceled at any time at no additional cost, in order to adapt to the real needs of the Principality's worldwide clientele. Customers can also benefit from the warehouse's ancillary services, which include everything from packaging to handling, as well as shuttles on demand. Monte-Carlo Self Storage allows you to leave your goods in the Principality without having to use an external storage facility.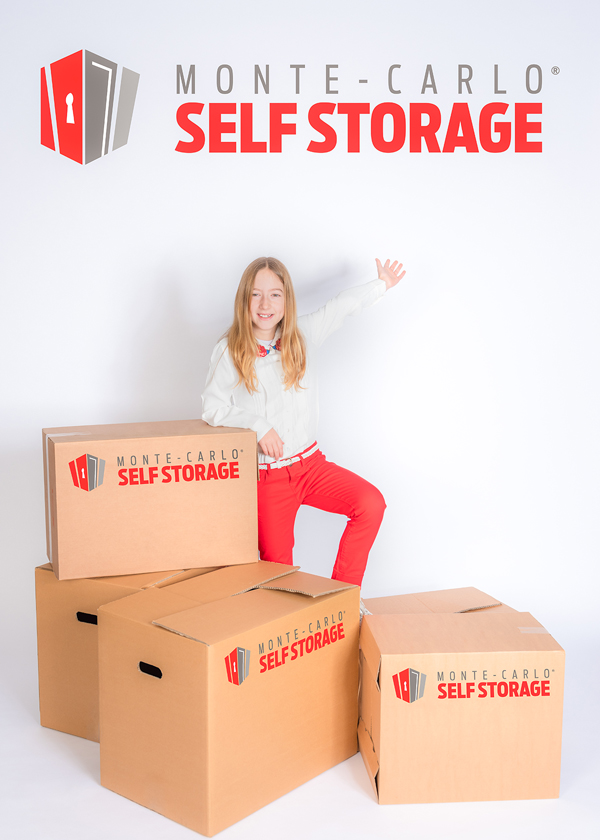 How can I rent a storage box in Monaco?
It's simple to rent a box! We complete the rental documentation in a few minutes after you select the box that best meets your needs. There will be a deposit required. We accept electronic payments. You'll also be requested to show your ID card.
You'll have access to your personal storage box in Monaco in a matter of minutes!
Safety at Monte Carlo SELF STORAGE is essential!
Only you hold the key to ensure maximum protection for the furniture and goods stored in your box. An access badge or a personal access code is required to gain access to the premises. All of our facilities are videotaped 24 hours a day, seven days a week, and are constantly monitored. Our security service performs night checks as well.
As a result, your belongings are safely stored near you in Monaco!